OHIO LIFE
 | 
BEST HOMETOWNS
Best Hometowns 2018: Findlay
This city exudes a small-town feel while boasting a vibrant downtown, strong businesses and welcoming neighborhoods.
NOVEMBER 2018
BY JIM VICKERS | PHOTO BY KELLY WILT
Flag City Clothing is the sort of place you expect to find in a city much larger than Findlay. T-shirt shops stacked high with gear bearing Ohio logos and city-centric slogans are more often found in places like Cleveland and Columbus. But that's one of the secrets of Findlay's allure: the community of more than 41,000 residents doesn't really qualify as a small town, but it certainly feels like one.
Similarly, although the city has restaurants and shops that exude a metropolitan vibe, residents here are connected by their longtime landmarks and local sports teams, many of which are commemorated on T-shirts at Nick Moore'sFlag City Clothing: Dietsch Brothers and the now-defunct Miller's Luncheonette, Findlay High School Trojans and University of Findlay Oilers.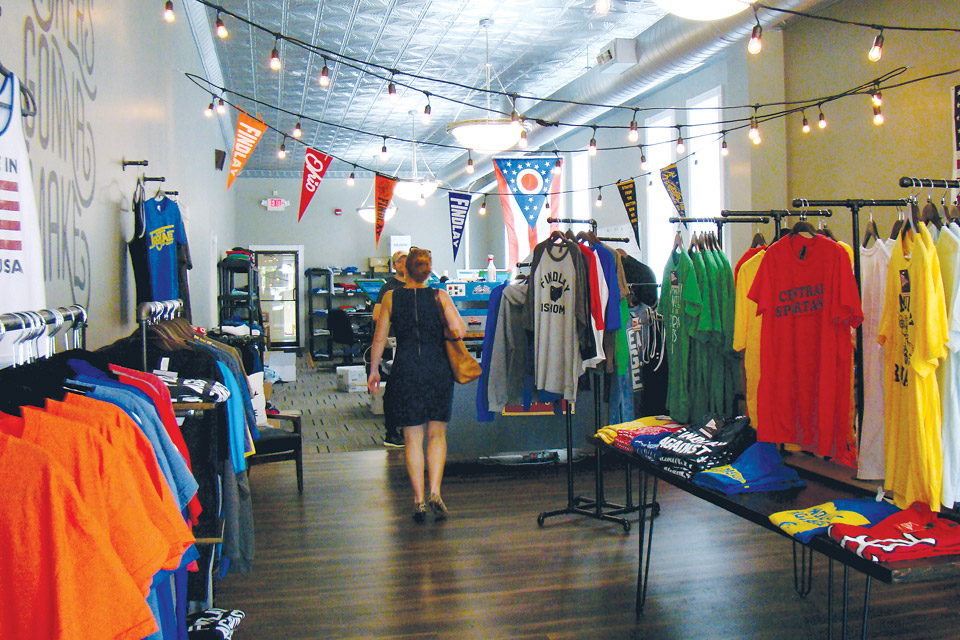 There's even a shirt proclaiming: "Findlay Against the River" — a takeoff on the "Cleveland Against the World" T-shirts that gained popularity around the time of the Cleveland Cavaliers' championship run in 2016. But behind the fun slogan is a reminder that residents here faced an enormous challenge during 2007, when the Blanchard River ran 7 feet above flood stage and filled Findlay's downtown and surrounding neighborhoods. It was the worst flood the city had seen since 1913.
Walking downtown on a summer day, you wouldn't realize the community faced such adversity a little more than a decade go, but Erika Dietsch-Brokamp of Dietsch Brothers Fine Chocolates & Ice Creamremembers it well.
"It was devastating to a lot of people, including us," Dietsch-Brokamp says. "We got water in the entire building. That flood happened [in late August] … and we were shut down until the first weekend in October."
Dietsch Brothers is the kind of place every small town wishes it had: a cute and cozy ice cream parlor that stocks dozens of flavors and a lineup of chocolates and candies that are made and packed in the back of the store. The original brothers were Dietsch-Brokamp's grandfather, Roy Dietsch, and his siblings, Chris and Don. They started the business in 1937 before Roy's sons — Rick, Jeff and Tom — took over the business in the early 1980s. There is a frozen-in-time element to the modern shop. Locals line up here for a scoop, just as they have their entire life.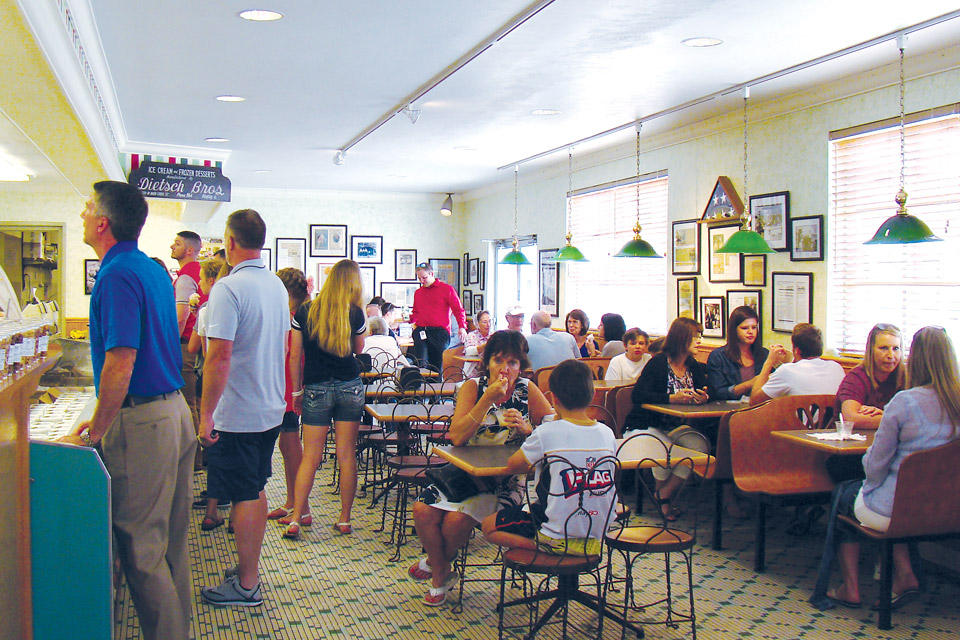 But that tradition is also balanced with new downtown business, like Findlay Brewing Co., which moved into its Crawford Street location over the summer. Just down the street, The Bourbon Affair embodies a Prohibition-era vibe with a long list of whiskeys and bourbons. A short walk away, Bistro on Main brings in diners with great cocktails and menu options ranging from steak to seafood to pasta. Further down the street stands Wilson's Sandwich Shop. The story goes that the classic burger joint — along with Lima's Kewpee Hamburgers — inspired Dave Thomas' Wendy's hamburger chain.
This year, Site Selection Magazine named Findlay the nation's No. 1 micropolitan area for the fourth year in a row. (The White House Office of Management and Budget defines a micropolitan area as an urban core of at least 10,000 but less than 50,000 residents, plus adjacent territory located within an easy commute.) Major employers in the city of Findlay include Cooper Tire, Marathon Petroleum and Whirlpool.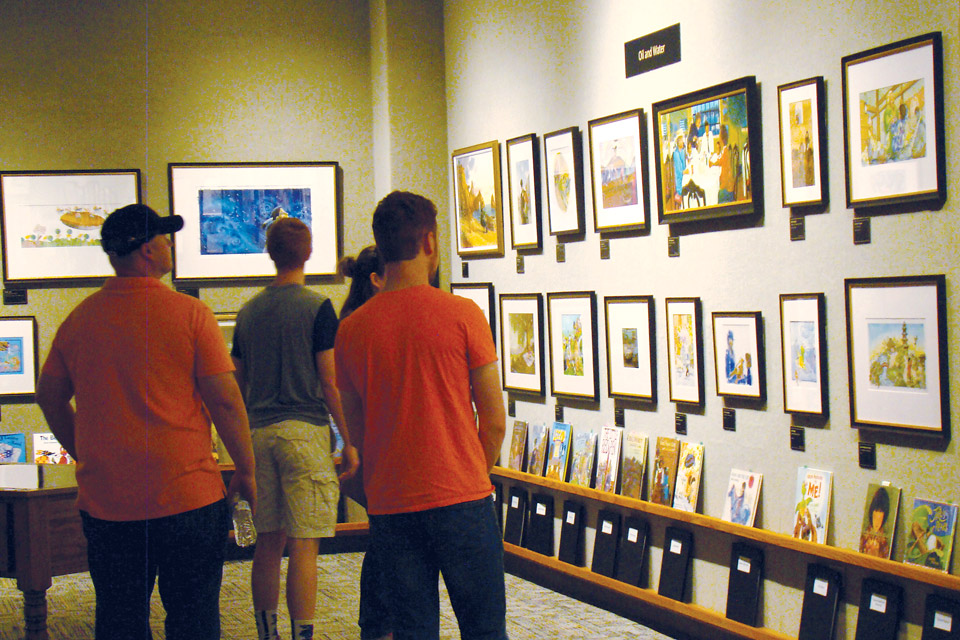 "It's not all about new companies," says Mayor Lydia Mihalik. "It has been the tremendous growth our existing companies have had over the past several years. They're doing that because we've created an environment that's conducive for investment. We're taking care of the infrastructure needs, we're taking care of quality-of-life amenities, looking to expand our cultural offerings."
The city is also home to the University of Findlay, a private college with an enrollment of more than 4,800 students. (The university houses the Mazza Museum, an impressive place dedicated to the art of picture books. Admission is free.) This year, Findlay's public high school has a graduating class of 386 students, and the city is home to 21 public parks covering a total of nearly 300 acres.
One of them is where you'll find Findlay's Miracle Park, where kids with special needs can play baseball on a rubberized field that's suited to their abilities. There are two seasons — fall and spring — each lasting about seven weeks, with around 100 kids in the program each season.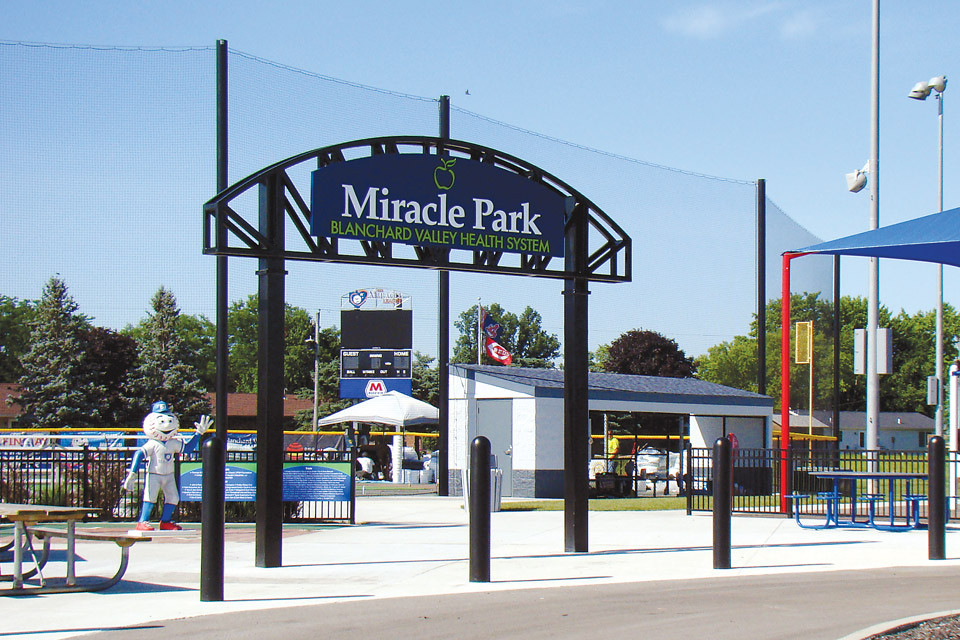 "We are not the only Miracle Field or Miracle League in the United States, but I would say that we are definitely one of the most dynamic leagues and facilities in the country," says Mayor Mihalik. "You not only have a playground that is also built to help facilitate play for everyone, but it's inclusive. It's built in the same space where able-bodied kids play."
In September, Miracle Park hosted the first-ever Miracle League All-Star Game. Each Miracle League across the globe had the opportunity to select one player to attend a Major League-style All-Star weekend, complete with a welcome reception, opening ceremony, introduction of players, the game itself and an awards gala. Nearly 90 players representing 25 states, Canada and Mexico attended.
"Typical facilities take three to five years from thought to being put in the ground. This one was just under two years," Miracle League of Findlay vice president Brad Koller says of the field, which was completed in 2016, after all the money for the project had been raised. "We got this up and running in one of the fastest times ever seen."